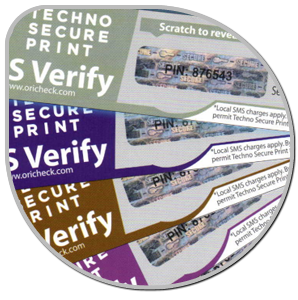 Security Scratch & Win
This product is being used to certify the legitimacy of winners in competitions. It can be utilized for the purpose of data mining by vendors as a result of the products verification process by the end users. It is common among all companies in the industries for promotional campaigns of their existing and new products.
Assures the RIGHTFULNESS of winners in competitions.
DATA MINING by vendors which takes place after end users verify the originality of products.
Used by those involved in the food business, electrical appliance, healthcare, agriculture, etc.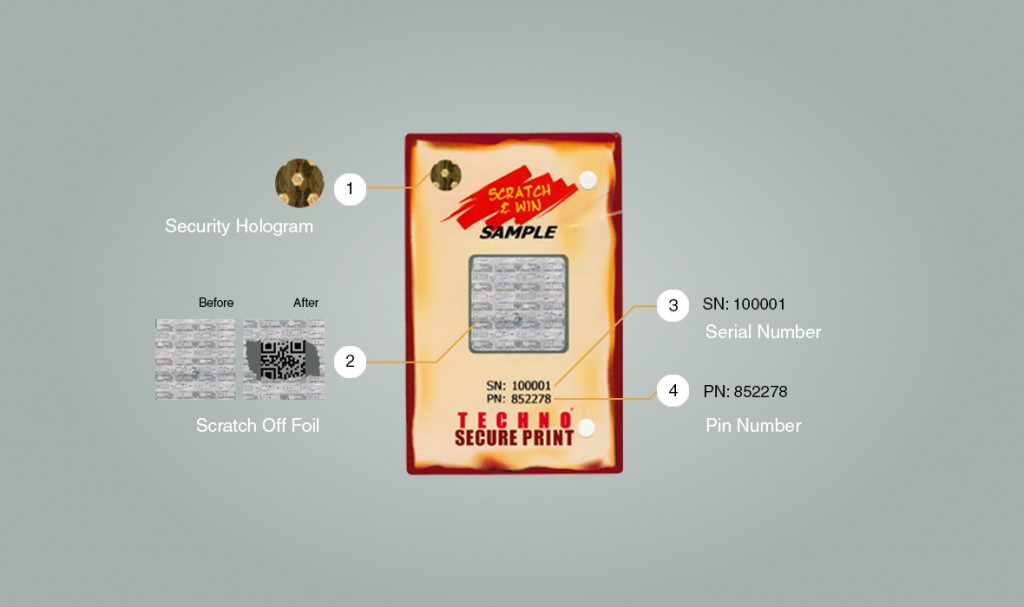 Security Hologram
Foil that consists of images stacked in such a way that each is alternately visible depending upon the angle of perspective of the viewer and virtually impossible to remove from its substrate.
Scratch Off Foil
Silver foil that could be scratched off to reveal QR Code, serial number or pin number underneath.
Serial Number
Special numbers that are used for product authentication.
Pin Number
Randomly generated numbers that are also used for product authentication.
Security Scratch & Win Samples
Get in Touch With Us
Partnering with us means collaborating with a highly professional team which will answer all your questions and support your ideas.
Get in touch with us to find out what would be the best solution for you.